Food offer
We at Klosterhagen take pride in the food we serve. Amongst other things, we offer a delicious, locally sourced breakfast buffet.
After a good night's sleep, a tasty and carefully composed breakfast awaits. We believe that breakfast is the most important meal of the day, and serve a buffet breakfast we are very proud of. The kitchen bakes all the bread, rolls and crispbreads, in addition to making homemade granola, jam, sieves and salads. We also smoke and cure both meat and fish for toppings. We use short-haul raw materials from local producers as far as possible, and are mindful about our partners. The environment, fair-trade and animal welfare are all important considerations to us when it comes to how we prepare the breakfast. We are always careful to plan purchases and production according to the number of guests in order to minimize food waste.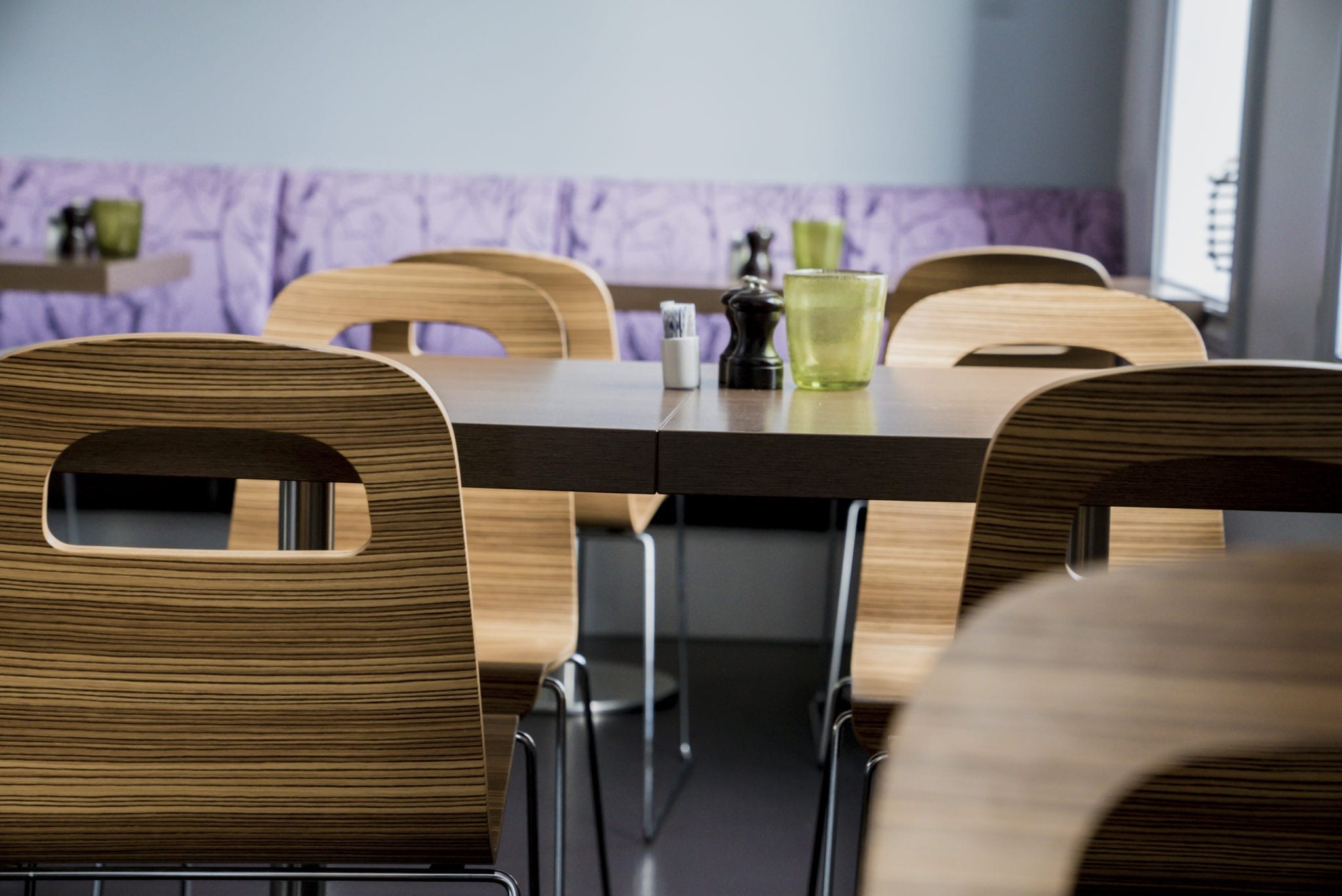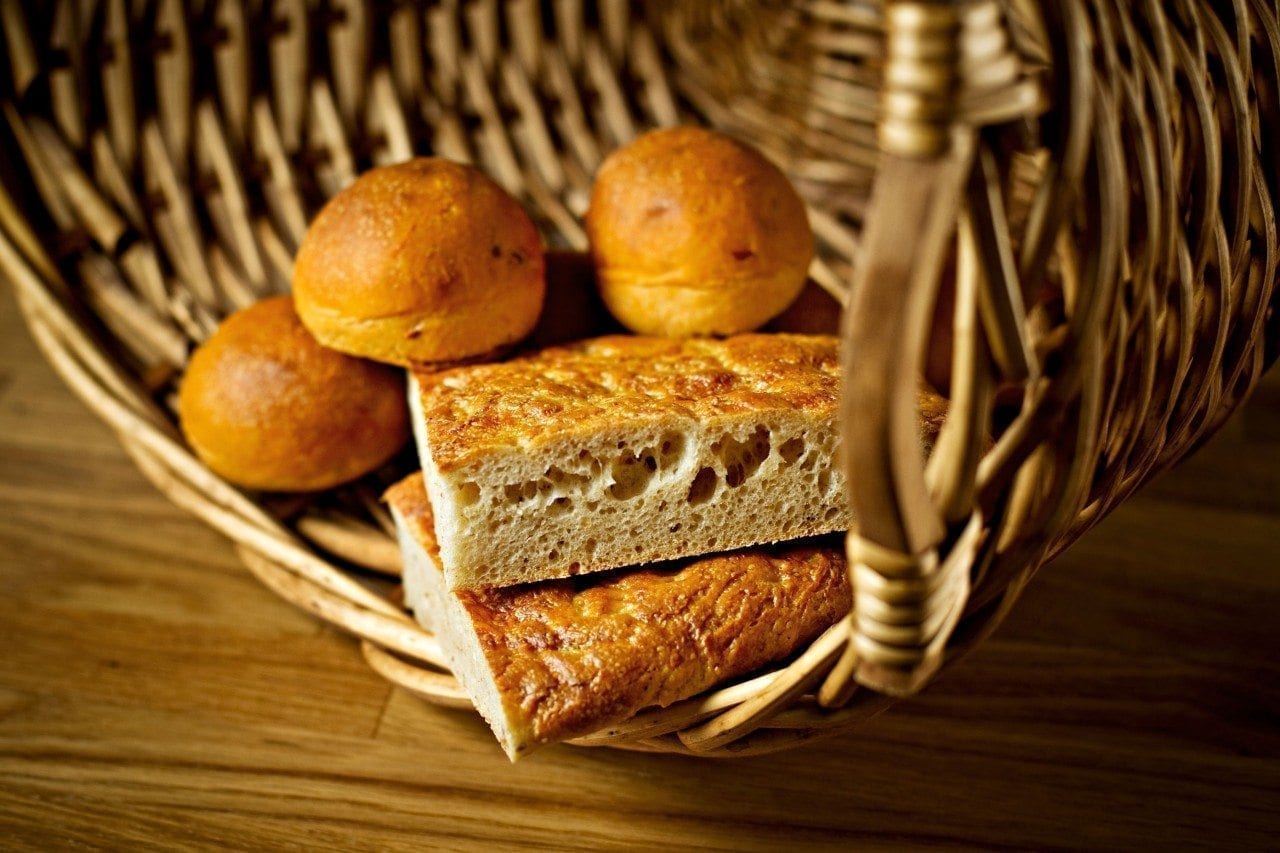 Homemade breakfast
We are proud to always serve our guests a homemade breakfast. These are some of our most popular breakfast items:
Seasonal toppings of meat and fish
Homemade cereal
Freshly baked bread
Homemade crispbread
Homemade jam
Freshly squeezed orange juice
Read more.
We are happy to accommodate our breakfast for guests with allergens or other preferences. Please inform us of this in advance so we can offer you the best alternatives for your diet.
It is also possible to enjoy our breakfast if you are not a guest at the hotel. We accept both drop-ins and reservations. However, we recommend that you call in advance in the months of May-August, as the demand tends to be high during this period.
Price per pers (children under 12 get 1/2 price)
210 NOK
Lunch
Lunch can be booked in advance, either by email or by phone. The minimum number of guests is six.
We have a flexible and creative kitchen, who puts together delicious lunch dishes based on your wishes and preferences. We offer:
Light lunch, such as soup or sandwich
Warm main course
2- or 3-course lunch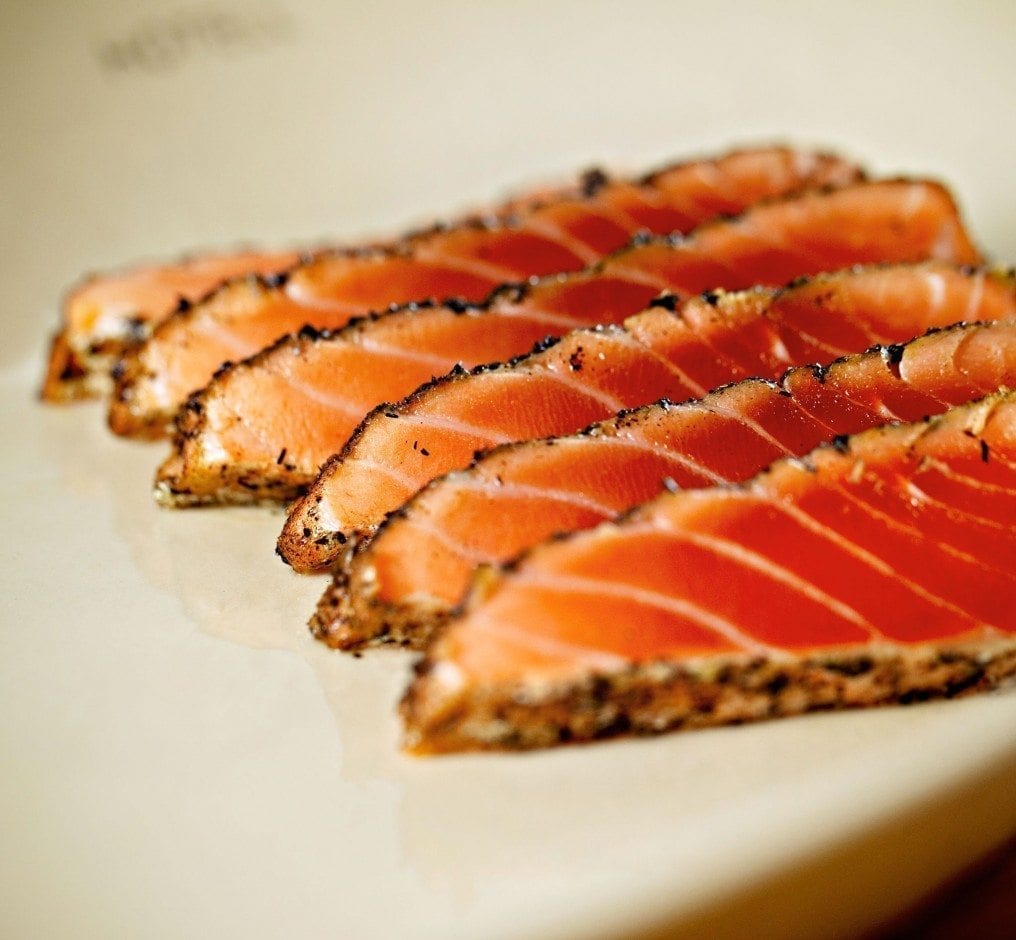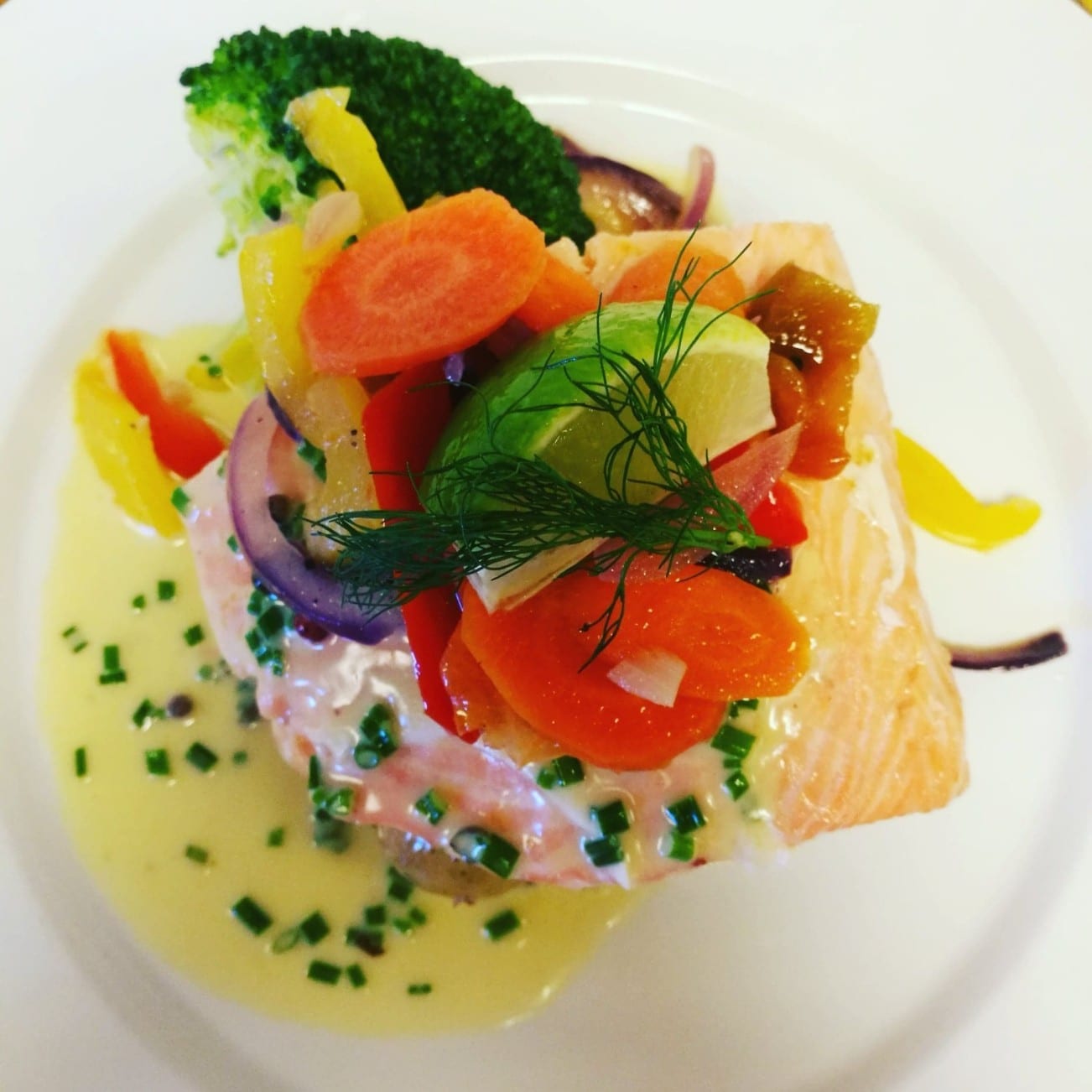 Catering for courses and meetings
If you are hosting a meeting or a course at the hotel, we can offer different types of catering. As we focus on fresh and local seasonal produce, food is ordered when requested and as needed. We do not have a set menu and the catering must therefore be pre-ordered. This allows us to tailor the lunch according to the needs and preferences of our guests. We also have a license for serving alcohol, and we have a selection of mineral water available.
We can offer the following catering:
Fruit platter
Pastries
Light lunch, such as soup or sandwich
Warm main course
2- or 3-course lunch
More information about our meeting facilities may be found by clicking on the button below.
From price per pers
275 NOK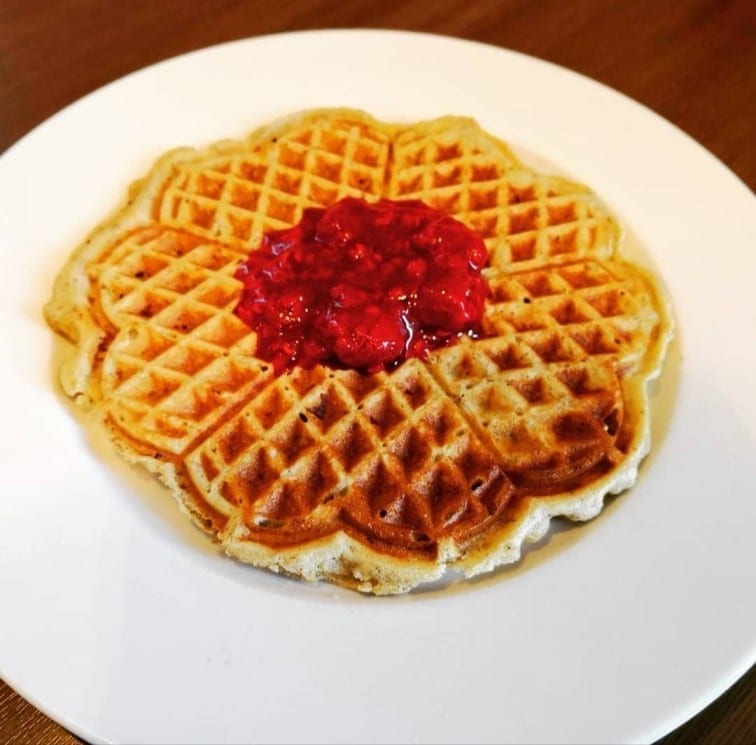 Afternoon waffles
What people never forget after they've stayed with us are the waffles! If you are a guest with us, we offer our tasty waffles daily with homemade jams and freshly brewed coffee. If the weather allows it, you are more than welcome to enjoy a serving of waffles in our inviting backyard. The waffles are complimentary for staying guests. 
If you are not a guest at the hotel, you can enjoy one waffle and coffee for 50NOK per person. Bookings are not required and the service is open daily from 17:00 – 20:00